TOP TROCK Helmet Drying Panel
The patented TOP TROCK dryer for helmets ensures a fast and gentle drying of fire fighting helmets, work-safety helmets and other head gear.

Heated air is blown through the continuous drying hangers by means of nozzles directly into the helmets to be dried.
10 Year Guarantee
CE Certified
Stainless Steel Construction
Robust & Durable
Quick and Easy to use
1 - 3 Hour Drying Time
Space Saving
Mobile or Wall Mounted System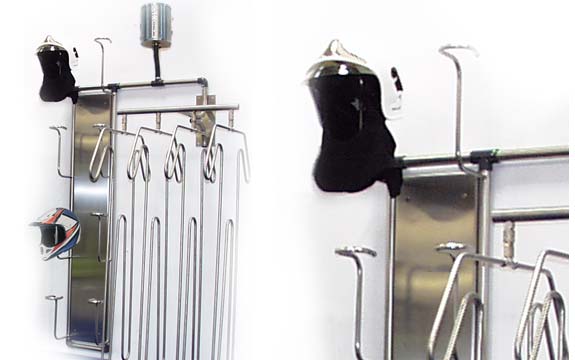 SIZE
Width 48-55cm / Height 195-210cm / Depth 20-33cm.
SUPPLY / INSTALL SERVICE
TOP TROCK systems are available as either 'supply only' ready for site assembly by your own operatives or we can deliver, install and PAT test the system.

Our systems are designed for an easy do-it-yourself assembly. The mounting materials needed is included with the delivery. For More complex systems, connections are shown in different colours to make the assembly easier.